We are OPEN.
Contact us to book your smile consultation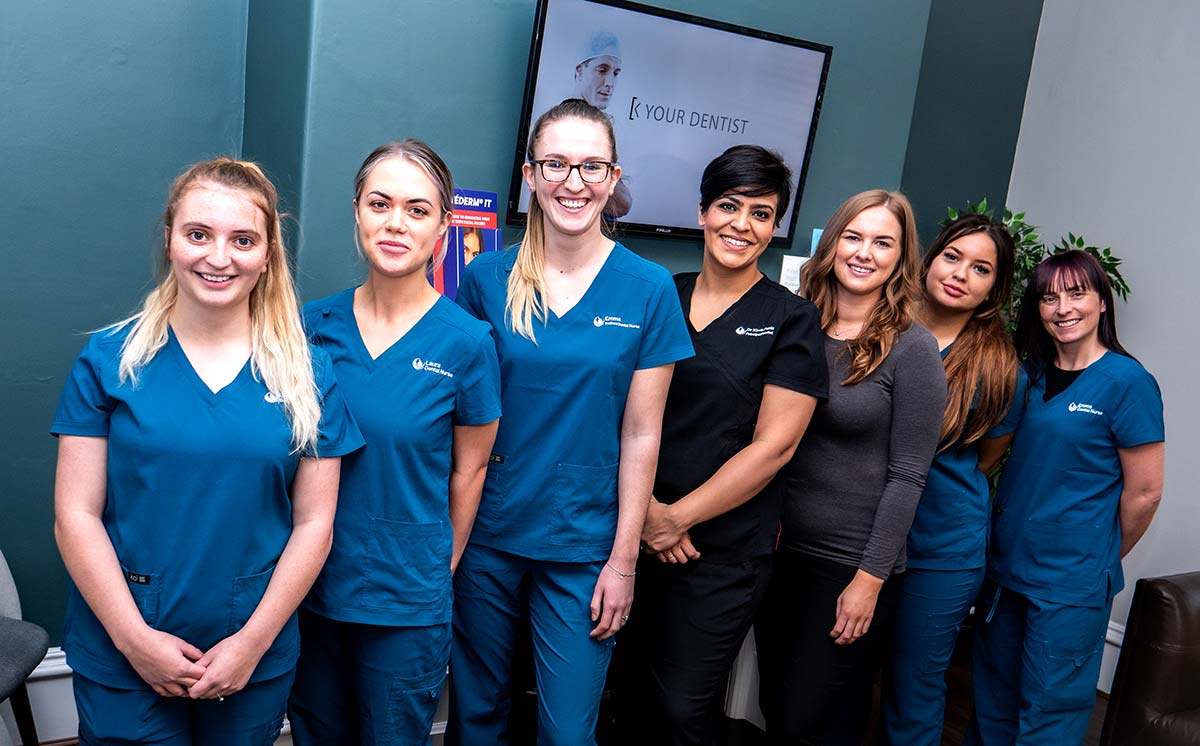 The Team
Lead Clinician — Dr. Kirrin Punia
BDS, DiplmpDent (RCSEd)
GDC No 85669
• Lead Clinician
• Implant Surgeon
• Restorative Dentistry
After graduating from The University of Sheffield in 2005, Dr Punia quickly moved into the field of private dentistry working and training alongside some of the most renown dentists in the country.
In 2014 she took this knowledge and became the proud owner of the Fresh Smile Dental Clinic, with a vision to provide all patients with unparalleled standards of dental care by combining cutting edge technology with a friendly, caring and relaxed environment. Kirrin was a finalist for the prestigious Young Dentist of the Year award in the 2015 Dentistry Awards.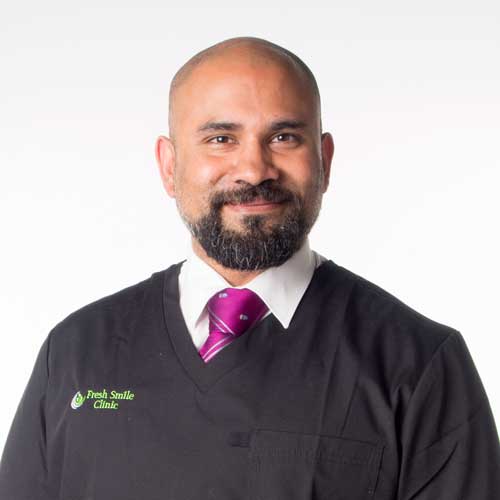 Dr Pynadath George
Dr Pynadath George
GDC No 84470
Advanced Implant
Restorative surgeon
Mr Pynadath George is a GDP who has a practice limited to advanced Restorative Dentistry and Dental Implants. He is a graduate of Liverpool Dental School and since then has completed the Membership exams from the Royal College of Physicians and Surgeons.
Through his career he has also completed a Postgraduate Diploma and Master's Degree in Restorative Dentistry from the prestigious Eastman Dental Institute, UCL and a seperate Postgraduate Diploma and Master's degree in Dental Implants from Warwick University. Currently he works as a peripatetic clinician providing implants and mentoring dentists in more than 7 practices across the UK from Yorkshire to London. He is a part time Clinical Teacher/Lecturer, teaching Restorative Dentistry and Dental Implants in Liverpool Dental School and lecturers nationally/internationally. He works as a Dentist in a tertiary level hospital treating cancer patients with fixed and removal prosthetics utilising implants.
He is also involved in the development of the "Advanced General Dental Surgeon" qualification from the Royal a College of Surgeons. His scope of practice within dental implants involves simple single implants and bone grafting to advanced and complex cases involving fitting screw retained full mouth bridges immediately onto implants.
He is currently the North Wests Director for the Association of Dental Implantology.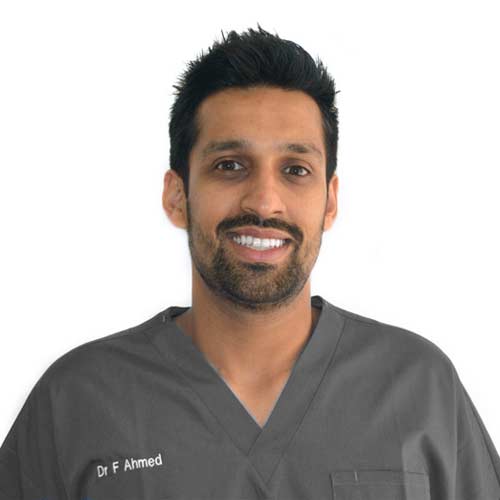 Dr Ferhan Ahmed
Dr Ferhan Ahmed
GDC No 85401
Advanced Implant
Restorative surgeon
Dr Ahmed completed his dental degree in his home city of Glasgow in 2005. Following vocational training in general dental practice Dr Ahmed spent 2 years working as a senior house officer in oral and maxillofacial surgery. These training posts were completed at the Southern General Hospital, Glasgow and Monklands Hospital, Airdrie.
In 2007 Dr Ahmed was awarded the Membership Faculty of Dental Surgery by the Royal College of Surgeons Glasgow. In 2012 following 4 years of further education at University Dr Ahmed completed his medical training. He was awarded a MBChB with commendation. During these years at the University of Liverpool Dr Ahmed worked regularly in oral and maxillofacial surgery and was involved in many major head and neck surgeries.
With regular attendance at courses Dr Ahmed aims to stay at the forefront of his speciality so he can provide the best care for his patients. He is also involved in lecturing and mentoring in dental implants and oral surgery to fellow colleagues.
Dr Ahmed is a trustee for the Dental Aid Network Charity. He has completed multiple dental aid missions to countries in Asia and the Middle East. The Charity aim to promote oral health for the impoverished through oral health education, prevention techniques and by providing simple dental treatment. In his spare time Dr Ahmed enjoys spending time with his family and keeping fit by attending the gym and cycling.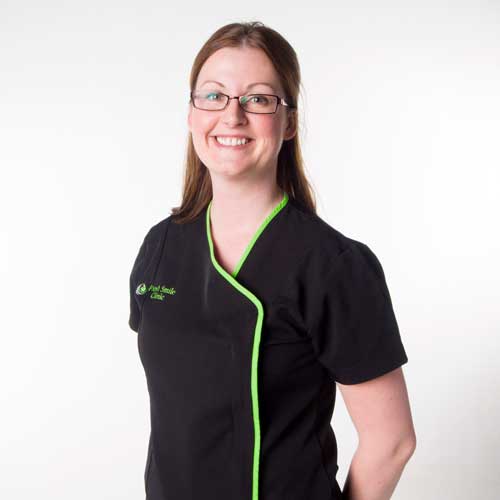 Dr Kate Stewart
Dr Kate Stewart
GDC No 82097
Restorative Dentistry
General and Family
Dr Stewart graduated in 2003 from the University of Bristol and went to gain the prestigious Member of the Joint Dental Faculties qualification demonstrating her commitment to lifelong learning. She enjoys providing a friendly relaxed service for nervous patients and families. Outside of work she spends time with her husband and 2 young children, when she's not running to train for a half marathon.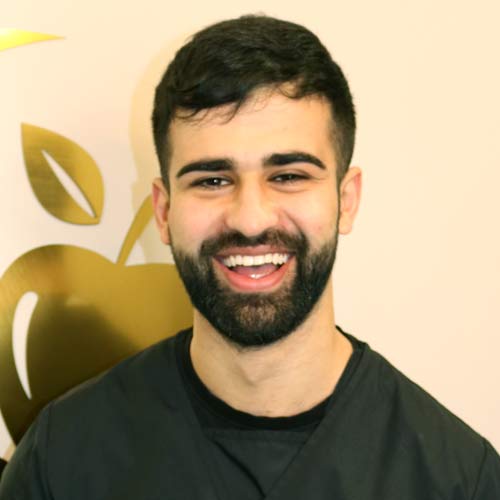 Dr Barzy Jaza
Dr Barzy Jaza
GDC No 277710
Barzy graduated from the University of Leeds with a joint Masters and Bachelor degree. He has an interest in facial aesthetics, cosmetic dentistry with clinical photography and postgraduate education.
He strives to provide his patients with the most comprehensive and up-to-date treatment whilst respecting their individual goals and needs. Originally from Huddersfield, he is a big football fan and a health enthusiast.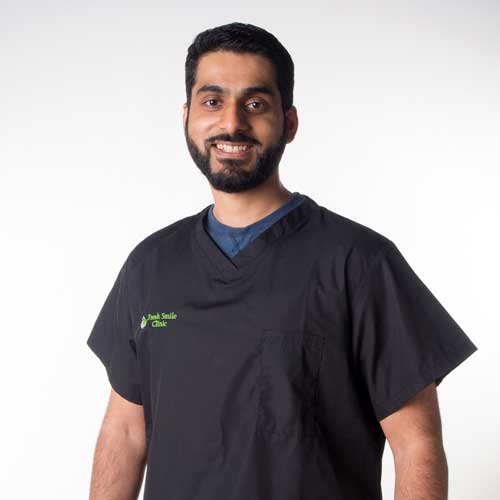 Dr M. Umar Choudhury
Dr M. Umar Choudhury
GDC No 153677
Dr Choudhury graduated from Kings College London in 2008 and then went on to complete a post graduate diploma in restorative dentistry from the University of Manchester. He has worked exclusively within private dentistry for the last 5 years developing his skills in providing clear braces with and is an experienced provider of six month smiles and Invisalign. He also enjoys providing cosmetic dentistry and veneers. Outside of work he enjoy motorsports and spending time with his wife and children. He has 3 young children under 5 so needs to keep fit to keep with them!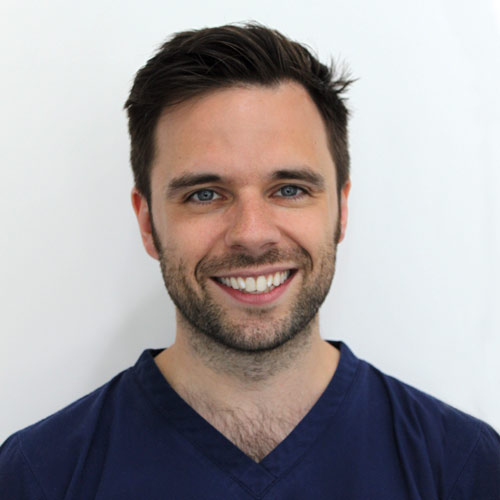 DR Michael Clark
DR Michael Clark
GDC No 150444
Michael graduated from the School of Dentistry at Birmingham University in 2008 and spent 6 years working in a mixed dental practice in his hometown of Northampton.
Michael's passion within dentistry is endodontics (root canal treatments and he completed a 3 year postgraduate MSc in Endodontics in October 2016, graduating with Merit.
His calm and relaxed manner will put you at ease from the moment you walk in the door. This has enabled even the most anxious of patients to undergo advanced procedures at the Fresh Smile Clinic.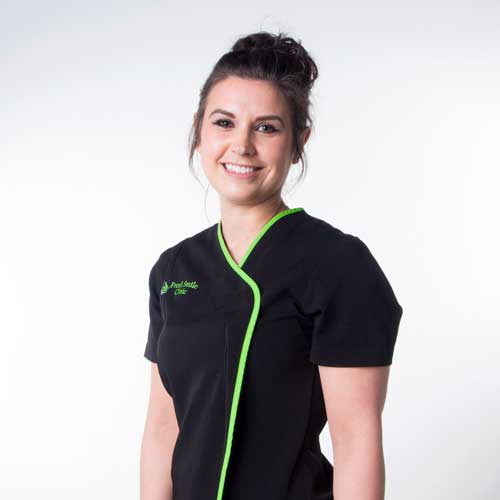 Sara Castle
Sara Castle
GDC No 126085
Sara graduated from the University of Leeds in 2015 and joined the fresh smile clinic soon afterwards. She helps patients with all aspects of the gum health and care and is also able to provide fillings and treats several of our younger patients. Outside of work she has loves to go the gym and have socialising.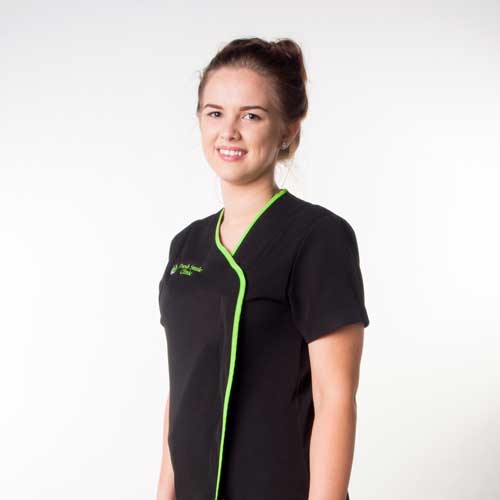 Demi-Leigh Barstow
Demi-Leigh Barstow
GDC No 153677
Lead Relationship Manager
Dental Nurse
Demi-Leigh is previously qualified as a pediatric nurse, but following community and acute theater experience decided she enjoyed dentistry so much that she would like to focus and retrain as a dental nurse.
After qualifying in early 2017, demi has since moved onto patient relationship manager.
Outside of work Demi loves to travel and go shopping and socialising with friends.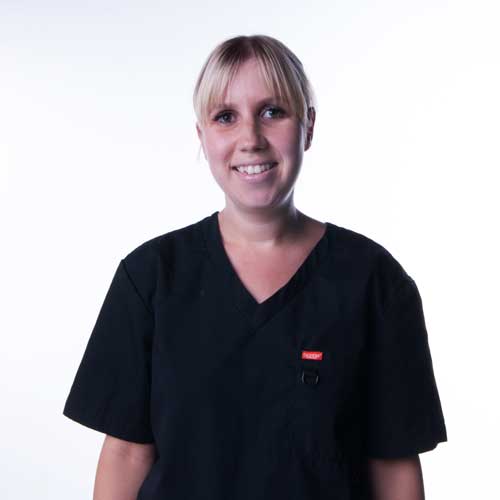 Lynsey Swarbrick
Lynsey Swarbrick
GDC No 148600
Dental Nurse
Relationship Manager
Lynsey has been a dental nurse at the FSC since 2009, and when she's not at work she likes enjoys spending time with her young son and motorbike riding